Ik zal het maar direct zeggen: dit recept is niet geschikt voor kinderen, zwangeren of vrouwen die borstvoeding geven. Maar….. het is wel erg lekker!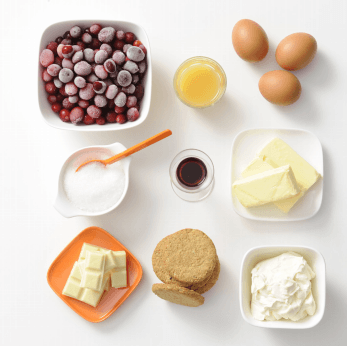 Nodig:
• 50 gram boter
• 200 gram biscuits (bijvoorbeeld Digestive biscuit)
• 100 gram witte chocolade
• 3 eieren
• 600 gram roomkaas naturel
• 50 ml sinaasappelsap
• 150 gram suiker
• 250 gram cranberries (diepvries)
• 100 ml rode port
Bereiding: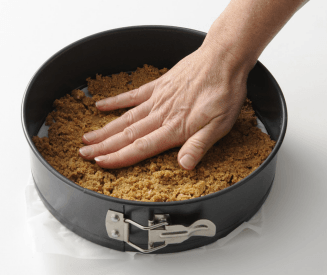 Laat de boter op kamertemperatuur komen en zacht worden. Bekleed de bodem van een springvorm met bakpapier. Verwarm de oven voor op 175 graden.
Maal de boter en de Digestive biscuits in de keukenmachine fijn. Verdeel de kruimels over de bodem van de vorm en druk goed aan.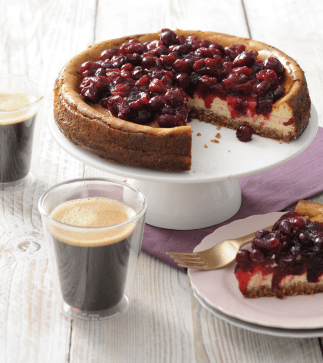 Hak de chocolade in stukjes en klop de eieren los. Meng de chocolade, roomkaas, het sinaasappelsap, de suiker en eieren in de keukenmachine tot een gladde massa.
Schep het mengsel in de vorm. Bak de cheesecake in het midden van de oven in ongeveer 50 minuten gaar. Neem uit de oven en laat iets afkoelen.
Kook de cranberries met de port tot de port stroperig is en de cranberry's gebarsten zijn. Verdeel de cranberrysaus over de cheesecake.
Serveer direct (bijvoorbeeld met een kopje SENSEO® Mocca Gourmet) of bewaar tijdelijk in de koelkast.